We're excited to offer a one-of-a-kind Newport 5k course starting at Rogers High School and showcasing some of Aquidneck Island's most tranquil and smooth rural roads.
Course Safety
The Behan Bros. Newport Night Run has one water station at the half way point. We encourage all participants to wear white, bright colors and reflective materials. A supply of bendable glow sticks will be available at onsite at registration, but we encourage all participants to bring head lamps or other lights that they are comfortable running with.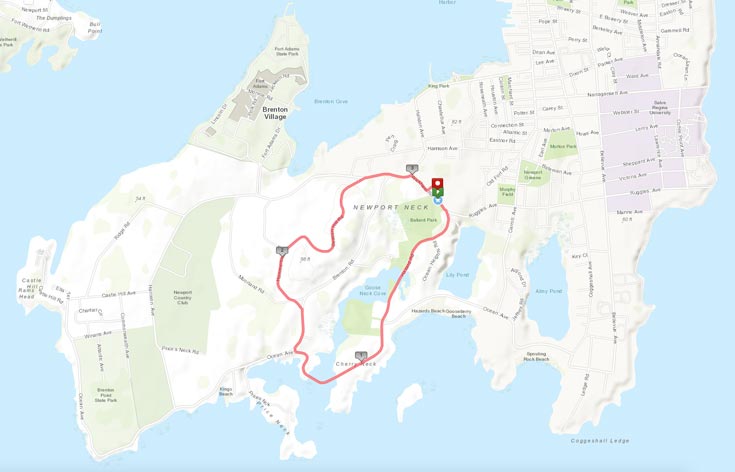 Course Time Limits
Registered runners and walkers are welcome to enjoy the Newport Night Run, however, the course will close on a continuous pace of 18:00 minutes per mile. Anyone who cannot maintain the 18:00 minute per mile pace may be asked to safely walk on the side of the road as the course closes to allow regular traffic through. Runner services cannot be guaranteed for participants beyond the 18:00 minute per mile pace.
Parking
Rogers High School is currently under substantial renovations which impacts the former start line, registration and parking locations of the Newport Night Run.
Limited lot parking is available on a first-come, first-served basis in the school lot off of Old Fort Rd (map). We encourage participants to carpool and arrive early as parking lot spaces are limited at the High School. Additional overflow street parking is available on Old Fort Rd (map) and the surrounding neighborhood.
Weather
The Behan Bros. Newport Night Run is a rain or moonlight event. In the event of extreme and severe weather, the race may be delayed as race officials consult public safety officers. If there is more than a short delay, if conditions persist, or the forecast calls for extreme weather, race officials reserve the right to alter or cancel the race. Please check the website, our Facebook page and your email before the race for any changes or cancellations.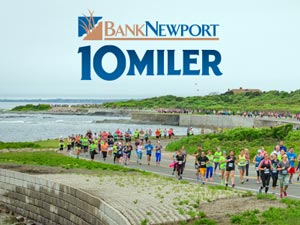 BankNewport 10 Miler
Join us on June 5th for this oceanside 10-mile road race that features the best of Newport and has a unique finish inside Fort Adams. More Info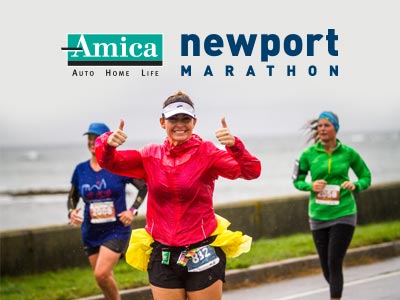 Amica Newport Marathon
This October 9th Marathon and Half-Marathon feature all of the beauty and grandeur the City By The Sea has to offer. More Info